OUR STAFF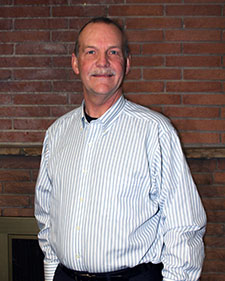 Wayne Purcell
Pastor
Bro. Wayne Purcell began his ministry at Three Rivers Fellowship in October, 2012. In 1988, at the age of thirty, Bro. Wayne was licensed to preach at Trace Creek Baptist Church, New Johnsonville Tennessee and ordained to the ministry at age thirty one.  He has served as bi-vocational pastor of three churches in the past 25 years, Hurricane Creek Baptist Church, in Stewart, Tennessee, Cedar Grove Baptist Church, located in Hurricane Mills, Tennessee and Chalk Level Baptist Church in Camden, Tennessee.
Wayne is a native Tennessean and has lived in New Johnsonville most of his life.  After graduating from Tennessee Tech University in 1982, he married the former Cathy Youngcourt, and they have just celebrated their 31st anniversary. They have 4 children, Christina (Bronson), Steven (Shelly), Jenny, and Michael and three granddaughters, Cameron, Sydney-Ann & Sylar. Wayne is an avid sports enthusiast who enjoys family time, watching baseball, and an occasional game of golf.
---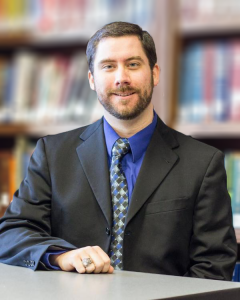 Paul Lemon
Worship Leader
Paul Lemon was called to serve as Worship Pastor at Three Rivers Fellowship in March 2018. Saved at the age of six, he has known God's call to ministry since high school. Paul was licensed by First Baptist Church of Lillian Texas and ordained by Third Baptist Church of Marion Illinois. In addition to his calling in music ministry, he serves in Christian higher education as Dean of Academics at New College Franklin. To better fulfill his callings in both music and education, he has earned two music degrees, a post graduate education degree, and has recently completed his doctorate at Midwestern Baptist Seminary.
Paul grew up in the hills of West Virginia and the suburbs of Washington DC in northern Virginia before attending college. He met his wife Kiel—a native of Nebraska and South Dakota—at Moody Bible Institute where she earned a BA in vocal performance. She home-schools their two children, Josiah and Annika, edits and manages several podcasts, and is very involved in home-school group ministry and church music ministry.
---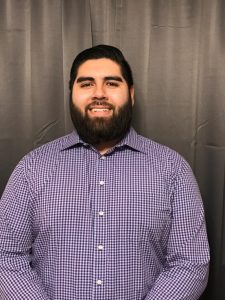 Hunter McDavid
Youth Minister
Hunter began his ministry as Youth Pastor at Three Rivers Fellowship in April 2018. He was ordained at Cowan's Branch Missionary Baptist Church in Yuma, Virginia in 2016. While at Cowan's Branch, he served as Sunday School teacher and preached whenever needed. In May 2020 he will graduate from Boyce College with his B.A. in Biblical and Theological Studies.
Hunter married his wife, Holly, in the fall of 2016. Since being married, they have been blessed with two amazing children: Verity and Moses. The McDavids are natives of Gate City, Virginia and relocated to Waverly to serve Three Rivers Fellowship as Youth Pastor. Hunter enjoys spending time with his family, listening to podcasts, and reading church history and theology.
---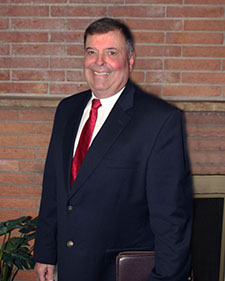 Skip Youngcourt
Evangelist
Skip has been a Vocational Evangelist from 1989 to present.  He is a member of Fellowship Tennessee Baptist Evangelists.  His life verse is Romans 5:8 "But God commendeth his love toward us, in that, while we were yet sinners, Christ died for us."
---
---
Parks Chastain

Deacon

Parks was one of the founding members of Three Rivers Fellowship ("TRF").  Although saved at 9 years of age at an old fashioned tent revival, Parks will tell you that his relationship with the Lord Jesus Christ deepened and became more personal as he matured, endured hardships and began to delve deeply into the study of God's Word.  He was ordained a Deacon in 2012 under the leadership of Kenny Carr, Pastor of Long Heights Baptist Church, in McKenzie, Tennessee. Parks now teaches the Adult Sunday School at TRF, and assists in the audio-visual components of the various services at TRF.  He also serves as Church Clerk and Church Secretary.

Lee Aldridge

Deacon

"I was saved at Park Boulevard Baptist Church, San Diego, CA while serving in the US Navy.  After the Navy, my wife and I moved to Nashville and became active in Calvary Baptist Church.  In 1976 we moved to New Johnsonville where I was ordained as a deacon at Trace Creek Baptist Church.  I have moved around some and been active in Baptist Churches wherever I lived.  God has called me to be a deacon and called me to teach.  I also felt a strong calling to be a part of this new church start."